AUGUST 2020
HELLO CONTACTS,
We made a new machine to braid our Ropes. I'm proud of that. A pride I have not yet felt in the realization of artworks. That surprised me. As if works of art weren't worth it. Maybe because a machine is so unambiguous. I press the button on the touch screen, and the machine works and proves itself. A work of art proves its own value in a more indirect and complicated way.
Rope gets a sequel: The Play. Of all the works I've made in recent years, Rope was the most successful tool to create art in the non-art world: a neighborhood, a factory, a family... With The Play I want to build on the knowledge we've built up, but at the same time let go of achievements and try out new methods. When something becomes too certain or stable, there is always too much need to question everything again. We're making The Play together with Z33 and it will be used for the first time during Basj, a project I'm realising together with Sara Vertongen (Nieuwstedelijk).
The ground beneath our feet is also in danger, literally. Because the building where we have been working for 10 years (Batiment A) we have to leave next year. Together with architect Mats Decock (Werktank), I designed a system for temporary and modular prefabricated units, and went looking for land to build them. The system is ready, we found the ground. An enormous green zone behind Leuven station.
The name of the modular units are Muøster Stations. A Muster station is the meeting place on a ship in case of an emergency. Our workstation will also be a place where we 'must' work together, to think about how we can do in and with our world in need in a new and different way what we've always done: making art. But above all: how do we do this together?
Ief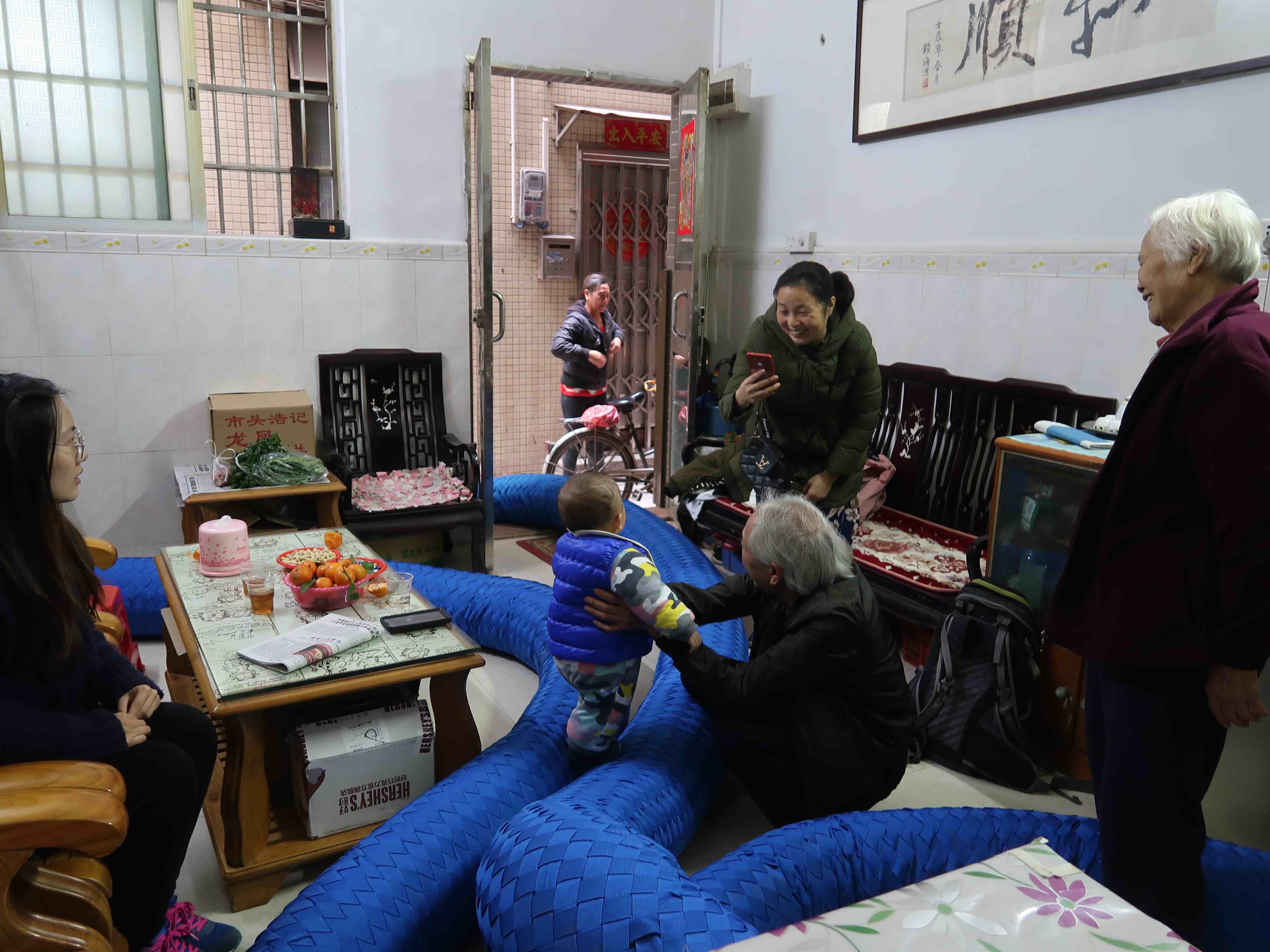 5 DAYS AND NIGHTS ROPE IS A GUEST IN THE CITY OF KORTRIJK
From the 14th of September until the 19th of September Rope will be staying in the Belgium city Kortrijk. An alleyway, a bicycle workshop, an improvised mosque and a psychiatric hospital are some examples of the places Rope visits. In the meantime, in Texture museum, on a mobile braiding installation, visitors can work on braiding a 12-meter Rope which, unlike the 60 meter long Rope, will stay in Kortrijk. During it's journey Rope daily writes about it's experiences, telling a tale about the places where it has been. Via this newsletter we will send you these stories.
Read more....
ROPE 6M.
For the 2020 edition of the Contemporary Design Market in September in Brussels, we introduce three new designs of the 6 meter Ropes. These designs are handwoven multiples, using a technique developed on the basis of traditional weaving crafts, and fully made in Belgium.

Read more...
COLLABORATION WITH ESTHER VAN SCHUYLENBERGH
Recently we started to work together with Esther on the creation of the textile and technique for the project
The Play
, and on our new Ropes of 6 meters. Esther is a textile designer and textile teacher at the KASK in Ghent.
Read more on our collaborations...